Front Page
Roster
Chatroom
Bulletin
Old Time
MemberForm
Missing Friends
Reunion99/00
Tech Support
Test 1
Test 2
Coming Events
After we finish the InterNet roster project, our next project will be class reunion
Please be patient. However, you input is very helpful for us to plan.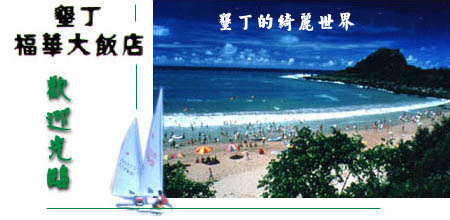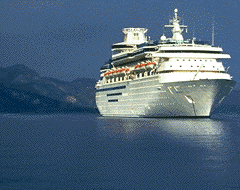 Our initial thought are as follow
Place: Taiwan
Time: Summer 1999
3 days Retreat in Taiwan including Family.
Fee: About USD $ 450 each
Place: California/Mexico Cruise
Time: Summer 2000
3 days start and end in Los Angeles, California
Fee: About USD $ 450 Each, Not include Airline ticket to Los Angeles.
We need a team leader to help us organized. Any one Volunteer ??.
Any suggestion !
Contact: In Taiwan, Tim Huang, timhuang48@hotmail.com
In USA, Daniel Sun mailto:suntekinc@aol.com
Some Comments From Our Schoolmates
(1) Form Alex Chao »¯¡@¤È Dec. 13, 1998
I like the idea of a reunion, but I have some commitments already for both summers, and am not able to say when/whether I can make it. So at this time, I am not able to vote. The only thing I could say is that, if I can make it, then I'd prefer a cruise.

(2) From Robert Chung, ÄÁ©y¹ç Dec. 26, 1998
Regarding the class reunion, I'm interested in both the 1999 Taiwan and 2000 LA Cruise. I'll be in Taiwan for a technical conference from Sept. 26-29, 1999 in Taipei. I took a Royal Carribean cruise in 1998 (LA/Mexico) and highly recommended it, and ready to hop on board in 2000.

(3) From Tim Huang ¶À½÷³Ó Dec. 27, 1998
As for the class reunion, I'm interested in both the 1999 Taiwan and 2000 LA Cruise, too. I believe this web page will help to bring all friends together no matter in U.S. or Taiwan. I hope I can see
you soon.

Web Site Connection About Hotel/ Cruise
Howard Hotel http://www.howard-hotels.com/chinese/index.htm
Cruise in USA http://www.rccl.com/1.0.2.html